Days of Wonder iPad Give Away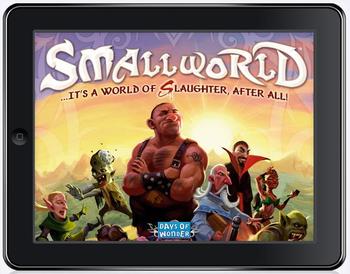 Publisher
Days of Wonder
has
promised a free iPad
to anyone playing in the 20,000,000 game in their online board game system. This was announced a while ago, back when the counter was pretty far off from the end goal. But now the counter is getting
really dang close
. So start doing the tough work of playing excellent games to get you chance to what will probably become the first home-electronic board game platform!
If you haven't played on the Internets through Days of Wonder then you're really in for a treat. Dust off any of your Days of Wonder games in your closet and look for your online play code on the manual. Punch it at the Days of Wonder website and you've unlocked the ability to play that game online, anytime, with strangers and friends, for free.
And this is a stand up service. Days of Wonder has some great coders working for them. Anyone who has played on the online service, or has downloaded the Small World iPad App, will agree with us.
Good luck!
Read More in: Board Games | Gaming News
Share this Article with others:
Related Articles:
Came straight to this page? Visit Critical Gamers for all the latest news.
Posted by Critical Gamers Staff at June 18, 2010 9:45 AM