Cyber Monday Board Game Sale at Funagain Games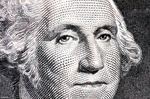 The good folks at Funagain Games have posted their Holiday Buyer's guide (not to be confused with ours). You can check it out here.
Some of the games are on the older side, but they're still some of the best classics around. Games like Ticket to Ride, Puerto Rico, and Power Grid (which made our Holiday Guide, too).
But that's from their General Holiday Guide. They also have Holiday Guides for kids, family games, party games - the works. Just check the bottom of the page here.
Read More in: Board Games | Card Games | Cheap Deals & Sales | Gaming News
Share this Article with others:
Related Articles:
Came straight to this page? Visit Critical Gamers for all the latest news.
Posted by Critical Gamers Staff at November 30, 2009 3:55 AM