Critical Gamers' Board Game Roundup May 2010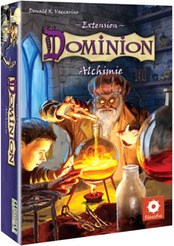 May was a a great month for news and releases. The was the continuing coverage of the upcoming Game of Thrones wargame Battles of Westeros. Talisman expanded again with even more dungeon exploration goodness. Dominion got it's first expansion in quite some time with the much anticipated Dominion Alchemy. Oh and Crytpozoic got their website into gear and started posting some great previews of the Wrathgate expansion.
But there was more than just that, including game reviews and board game announcements. Here's the full list:
Board Games
Card Games
Collectable Card Games
Gaming Culture
Gaming News
Read More in: Board Games | Card Games
Share this Article with others:
Related Articles:
Came straight to this page? Visit Critical Gamers for all the latest news.
Posted by Critical Gamers Staff at June 1, 2010 4:10 PM