Board Games vs. Video Games. Fight!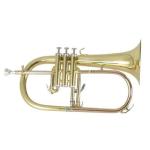 The Journal Gazette newspaper (out of Fort Wayne) has a posted an article [link] about the gaming industry's struggle to get out from beneath the shadow of its giant digital counterpart - Video Games.
It's a great read as it details the climate shift of the hobby gaming industry over the last few years. The older American industry giants have finally had their realization that traditional American board gaming is all but dead.
That article sets us walking down the road to sadville. It's partially because we've already heard that distant call of Taps playing its mournful remembrance of the conventional board gaming genre. You never really had to listen hard over the last few years to hear the giants like Parker Brothers and Mattel sound that familiar refrain. So long "Sorry!" Good bye "Life". Flip-over that big ole 'volcano hexagon in the sky', "Survive!" You were there for us, and entertained us in our childhood, but then you banked on repetitive success (these games are from the 1950's or older), and you failed to evolve. Your attempt to keep to attention of your audience was half hearted, uninspired, and ultimately it failed (and is that really the fault of Video Games?)
But in their wake sprouts green buds and new life in the form of smaller publishers. These more agile companies are breathing life into the board game market through the importation and the rebranding of successful German Eurogames. We're talking about your Rio Grande Games, Mayfair Games, etc, and they're paving the way for a new form of gaming in the United States. Their movement and impact on the gamescape is still small in the eyes of the flailing dinosaurs, and so these little-guys aren't much of a blip on the radar of this mainstream article. It's a shame, too, because they really do deserve some mass market press.
Anyway, there's another reason that we're sad. In fact, it stems from the author's slap in the face of these afore mentioned 'new board game publishers.' The article uses the upcoming Wizards of the Coast collectable miniatures game "Dreamblade" as an example of the older industry gaint's 'new take' on board gaming.. o_0 The last time we checked, "Dreamblade" wasn't a genre inventing game, nor a revolutionary board game, but a large-market parlay of past success. It could even be described as simply one progressive step in the overaching evolution of WotC's line of collectable card games.
Despite this, if the article were simply renamed "Traditional Board Game Publishers Reinvent Themselves to get Attention in a Tech World", then it's a pretty darn interesting read... despite its long-winded title.
Read More in: Board Games | Gaming Culture | Gaming News
Share this Article with others:
Related Articles:
Came straight to this page? Visit Critical Gamers for all the latest news.
Posted by Critical Gamers Staff at August 15, 2006 3:48 PM