Board Game Sale - 50% Off Hot Games at Amazon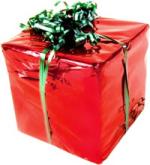 For some people "hot" seems to be a bit different than what we thing is cutting edge in the world of board games, but there are still some nice finds in the 50% Off Games Sale at Amazon .
The list of titles in the sale rotate so on any given day you'll never know what you're going to get. Today you'll find some new classics in the family game and party genre such as: Settlers of Catan, Apples to Apples, and Scene It? Considering these are some of the hotter titles in mainstream gaming these days then we think they'll stick around
And for those who like to lean on the classics then you'll find some good Holiday discounts on the tried and true Monopoly, Pictionary, and Twister!
If you're thinking of picking up Monopoly then we highly recommend snagging The Settlers of Catan instead. It has the same themes but plays faster, is more balanced, keeps everyone involved \and rarely drags an epic game of Monopoly does. A nice step forward for the market and construction line of games.
Read More in: Board Games | Cheap Deals & Sales
Share this Article with others:
Related Articles:
Came straight to this page? Visit Critical Gamers for all the latest news.
Posted by Critical Gamers Staff at December 2, 2007 9:53 PM