2009 Board Game of Year Award Nominees at The Dice Tower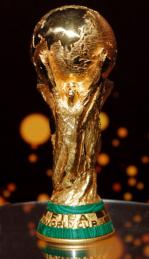 The boys over at The Dice Tower are game review demigods. Their word is usually the moderate voice of the game community, and they play more games than any reviewer we know.
We'
ve said it before and we'll say it again: these guys seriously know what they're talking about.
So we're stoked to see that some of our favorite games from the last year, and a lot of the games we've focused our coverage upon, have been nominated for numerous categories. Games like Chicago Express, Argicola, Space Alert, and Pandemic, which we've covered. But also games we've fixated on, like Battlestar Galactica which has been nominated for Best Game of the Year, Most Innovative Game, and Best Game Artwork.
We like their criteria, too:
---

"The purpose of the awards is to:

Encourage new developments and innovations in the board game industry.
Promote board and card games to a larger audience
Award the best games in different categories released each year.
Present a slate of games with wide appeal from a variety of genres.
Point out games that are simply fun!"

---
Here's the full list of 2009 Dice Tower Board Game Award Nominees. We'll let you know when the awards are officially.. awarded.

Read More in: Board Games | Gaming News
Share this Article with others:
Related Articles:
Came straight to this page? Visit Critical Gamers for all the latest news.
Posted by Critical Gamers Staff at May 27, 2009 3:49 PM