August '07 Roundup: Starcraft, D&D 4th ED, and Fires of Outland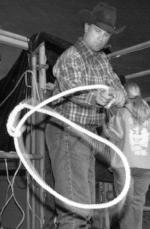 Some big news went down this month. Things kicked off strong when the next installment in the A&A franchise - Axis and Allies Guadalcanal - began to take shape. Next, Margaret Weiss Productions awoke from their slumber an kicked off the covers for their upcoming retail release of the Battlestar Galactica RPG, and it's looking like it could be a solid title later this month. Then Fantasy Flight Games released a treatment on the upcoming Starcraft board game, which followed shortly after with fantastic news that the Fourth Edition of D&D will be released in Spring 2008. Holey Moley, talk about a tasty stew of news for some huge upcoming games!
This month also saw some great releases, the biggest two were Age of Empires III - which has some great community praise who are already whispering of a new classic - and the third edition to the WoW TCG: Fires of Outland. The Condottiere 3rd Edition card game of waring city states was also released, and we cannot stress enough that this little game truly shines for groups of 3-5 players.
Here's the rest of the gaming news from August, from head to toe:
Board Games and Party Games

Collectible Card Games

RPGs
Read More in: Board Games | Collectable Card Games | Party Games | RPGs
Share this Article with others:
Related Articles:
Came straight to this page? Visit Critical Gamers for all the latest news.
Posted by Critical Gamers Staff at September 4, 2007 1:34 PM