Alan R Moon's Four Years at Avalon Hill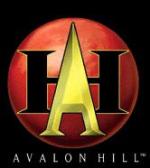 Alan R. Moon, the designer of some classic board game titles like the Ticket to Ride series, and the WWII strategy game Midway, has dropped off a bit of a historical treat in the Board Game Geek forums.
We've all had our slow starts, working for less money that we'd like to, sacrificing financial security for a more fulfilling work day. And although we don't want to throw words into Alan's mouth, it seems like he was paid peanuts at AH. The major driving force in his early days was his love of the genre.
And to ensure that he won't forget those good glory days from 20 years ago, he's created a list of the titles he helped shape during his stay at Avalon Hill. His narrative spans from the early weeding-out of classic titles from unsolicited fan submissions he found in a forgotten AH storage closet, to play testing other Avalon Hill titles in development. Like the classic Civilization, for instance, which has had a massive impact on the gaming community for decades.
Altogether Alan R. Moon has thrown together a great catalog of gaming history.
Read More in: Board Games | Gaming Culture
Share this Article with others:
Related Articles:
Came straight to this page? Visit Critical Gamers for all the latest news.
Posted by Critical Gamers Staff at March 15, 2007 12:48 PM