Catan Xbox Live Impressions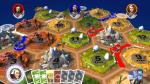 Catan officially launched on Wednesday. We didn't write a story then because we figured that our previous coverage from earlier this week already kept you on top of the news. Call us self-critical but we didn't want to sound like a loudspeaker bullhorn pumping out the consumer propaganda. At least not until we had a chance to wrap our hands around the game so we could give you our impressions, and let you know if it's worth the 800 points on Xbox Live (~ $10.00 US).
The Good and the Bad
Catan Live is a great translation of the classic board game. Those who have played the Settlers of Catan enough to know the details of the game backwards and forwards will be very much satisfied with their play experience on Catan Live. However, those players who are unfamiliar with the Settlers of Catan board game might need to a bit of convincing to see where all the excitement is at.
This isn't really because Catan has any obvious shortcomings that shoot up a red flare of FAILURE. However as the first release of a board game on the Live service, this title might have a tough time luring a console gaming audience into the world of Catan – where most of the excitement comes from the outcome of a pair of dice - when many of the Xbox Livites thirst after explosions, chainsaw kills, gibs and car wrecks. Even worse, it's a bit confusing to determine exactly what's going in a game of Catan given the game's UI - the graphical presentation of card trades and gathered resources is done well, but it fades very quickly in order to keep the game moving at a good pace.
We think players new to board gaming like to learn by observation, keeping track of other players behave in certain situations, and that's pretty difficult to do for a beginner of Catan on Xbox Live. We could see how players new to Eurogames - who might be itching for any reason to dismiss the game - could get confused and lose interest almost immediately due the game's hasty presentation.
It took a while even for us to get used to what was going on. For instance, in a face to face game, there's a part of each Settlers when people call out which resources they gathered after a dice roll. We've become used to this being a good thirty second production where excitedly demand their well-earned resource cards, etc. The audible and physical presence of the in-person Settlers makes each turn an event, and thus easy to remember 'who got what?' even from a few turns ago. But in the console Catan game, the whole resource awarding phase ends in about 3 seconds, and it takes a few games to realize that you're not paying enough attention to a very important part of the game that almost seems to be brushed aside for the sake of efficiency.

But Catan really starts to deliver once things start clicking in your head. And when that happens Catan Live is the perfect way for friends to fire up an impromptu game of Catan without having to schedule a game night to do so. And once you're used to playing it through a TV, the voice support kicks in to complements the entire experience to the point you almost forget that you're not playing the Settlers of catan in the first person. In fact, without the overhead of keeping track of pieces, we found ourselves more at ease and actually talking to friends about the game instead of sour, impatient comments about "passing the dice" or "who's turn is it anyway?". Plus there's always room for smack talk among friends, where insulting yet witty jokes can fly without danger of getting smacked in the face in response.
Sometimes meeting up in person is out of the question, a good game of the classic old Catan is a great way to stay in touch with friends who've moved to the four corners of the country. Since this is such a strong translation of Settlers most gamers will already know Catan well, and so there's even more time to catch up and shoot the … uh, sheep between turns.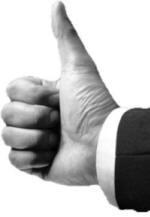 The single player experience is pretty good, too. The AI starts out pretty darn easy on the lower settings, but kicks-in on the higher levels and offered a fair amount of challenge over repeat plays. We haven't played it enough to determine if the CPU's strategy is straight forward enough to game against, but we also don't have many plans to play against a CPU that much anyway.
The Short of it
Those of you interested in grabbing Catan can purchase the game for your Xbox 360 via the Marketplace portion of the Xbox Live service. We definitely recommend it to veteran Settlers players who have an established social circle on Xbox live. However, we're not sure if Catan will act as the gateway board game for the Live Service as well as its Table Top predecessor did. Those gamers looking to invite non board gaming Xbox Live friends into the world of Eurogames may want to do some of the tutorial grunt work themselves, or stick with the old table top variety for a face-to-face introduction.
Rating: 3 stars (our rating system)
Read More in: Board Games | Gaming Culture | Our Game Reviews | Variants
Share this Article with others:
Related Articles:
Came straight to this page? Visit Critical Gamers for all the latest news.
Posted by Critical Gamers Staff at May 4, 2007 3:50 PM