5 Tips for Cylons in the Battlestar Galactic Board Game
Yesterday we posted 5 Helpful Tips for the Battlestar Galactica Board Game [Amazon, Funagain], which hopefully will help the Human Faction players outlast the Cylon onslaught. But what if you're caught on the other side of the lines, embedded in the Human Fleet as a sleeper agent for the Cylons?
Knowing what to do and when can be tricky for cylon skinjobs. You don't want to be too heavy handed or lest you risk exposing yourself as a double agent, and you certainly don't want to be too laid back or those sweaty humans might make it all the way to Kobol. Balance is key.
Keeping that in mind, here are our 5 Tips for Cylon players who find themsevles on the other side of the fence in the Battlestar Galactica board game we love so much.
1: You're a Traitor, so Give Yourself a Hand
Since you'll have to discard your hand down to three, don't expose yourself until you have three high-value cards that you can take with you into the Cylon fleet. Once you're there you'll be starving for cards and it'll be nice to have some killer tools to mess-up the best laid plans of mice and men. Mostly just the men.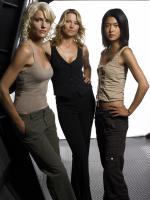 2: Know the Cylon Cards
Go through the entire You Are a Cylon deck before you sit down and start playing. Each card has its own set of specific rules on how you can inflict the most damage upon the Galactica and her mates, so get those things down pat.
Here's the trick: while the "You are a Cylon" cards are chalk full of text, the "You are Not a Cylon" cards, have very little. So if you appear to be reading a lot from the card dealt to you in the loyalty phase, then people will peg you as a toaster. Don't let this happen.
3: Timing is Everything
If an opportunity presents itself to cause maximum chaos at a critical time, then it's worth exposing yourself right then and there. Just pull the trigger, and don't look back. You may not get a better chance to cripple the fleet.
4: Be Nice, But Spread Mistrust
While you will surely be mistrusted, you can go far to create pockets of new mistrust elsewhere, too. Try to setup circumstances where your ship mates would put blame on someone else, while you passively do nothing. You may get lucky and get your target thrown into the brig, too, where they're nigh useless. Don't be too heavy handed though. Dabble, don't gush mistrust.
Conversely, if you're Cylon or Human, its in your best interest to play the good guy at least for a while. You have to build trust in order to backstab properly. But just like spreading the mistrust, don't lay it on too thick. Especially if you're a bad actor.
5: A Resource Wasted is a Resource Gained
If you're in a position of power then try to bleed as many resources as you can. Risk raptors to get goods that your fleet already has an abundance of. Feign despair and send Vipers into horribly dire situations where they're protecting civilian ships but they're completely outnumbered and will certainly die. Use a Nuke because you think "it's time", when you bloodly well know it isn't time yet.
Happy Hunting.

Read More in: Board Games | Gaming News
Share this Article with others:
Related Articles:
Came straight to this page? Visit Critical Gamers for all the latest news.
Posted by Critical Gamers Staff at January 23, 2009 2:03 PM